Although general energy prices increased last year, the same thing will happen this year again. This won't be just a standard rise, but a historic one. Ofgem released a statement declaring a 54% increase to energy price caps from April 2022. This beat Energy UK's estimate by 4%. But why is this happening?
A Heavy Winter
The problem arose during a cold, heavy winter in 2021 that hit all of Europe. This caused a lot of pressure on supplies of gas levels globally. Supply and demand for energy increased drastically. And after such a rise in demand, came a monumental price increase of 250% from January 2021. And a 70% rise just from August 2021.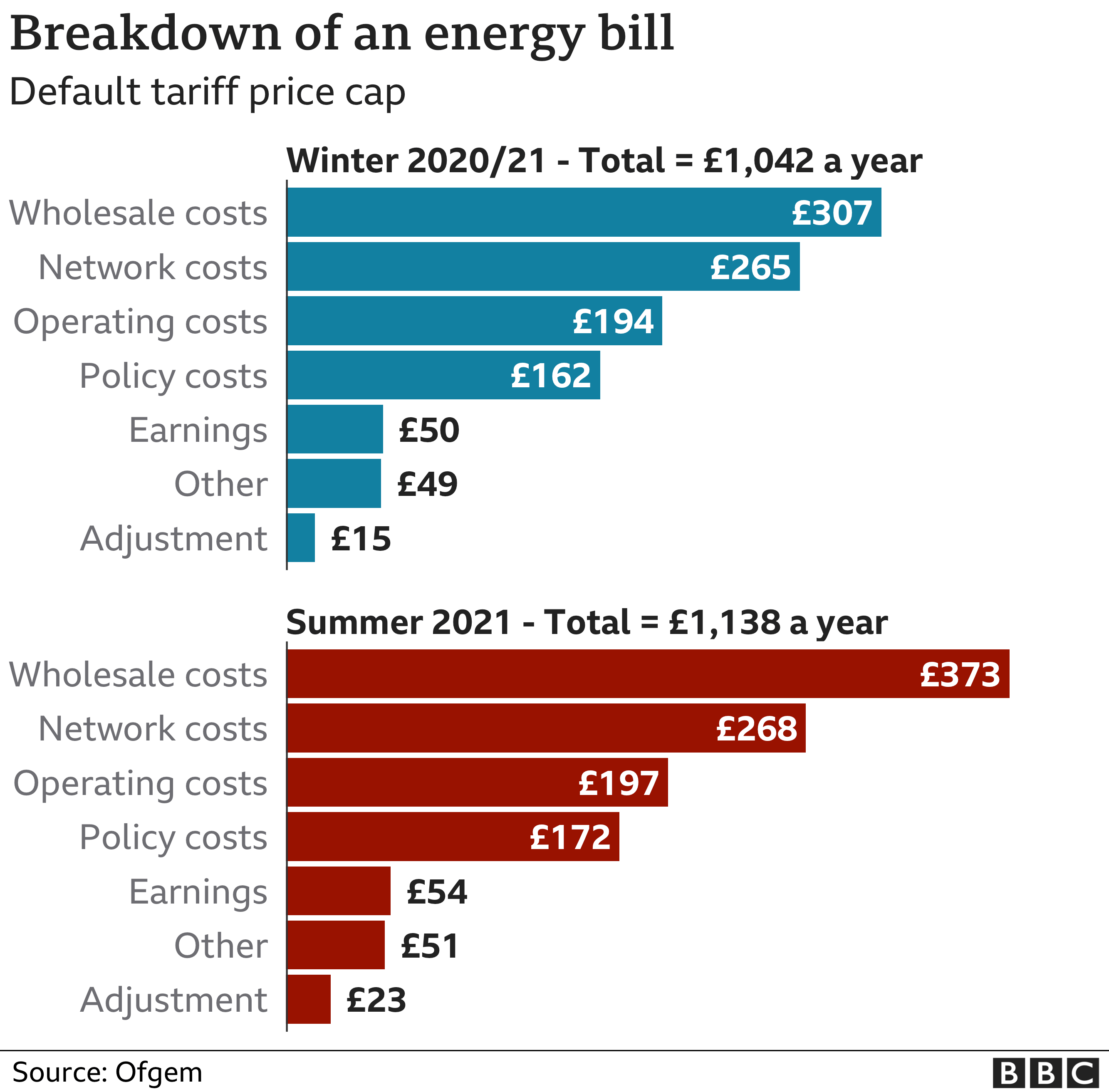 After an increase in demand during the winter months, many predicted an increase of 50% for consumers this coming spring of 2022. Even the chief executive of energy here in the UK, Emma Pinchbeck, gave a prediction increase of 45% to 50% in the spring.
What's The Impact?
Since January of 2021, a total of 20 energy firms have gone under. These are a mix of large to smaller companies that couldn't handle the increased rise in wholesale gas costs. Initially, they sustained the first barrage of financial burden prior to the sudden drastic rise of energy prices. However, energy companies received an increase to the energy price cap, easing some of the pressure in October of 2021.
Unfortunately, for some firms like Pure Planet and Avro Energy, it was too late to recoup costs.
Although there hasn't been a person without energy during the process, users are being placed or even swapped over towards drastically higher rates.
However, though no one has been missing energy, there might be a rise starting this spring from £1,277 a year to a whopping £1,900. This rise could cause a substantial ripple effect throughout lower-class households. As they'll have to sacrifice necessities such as food and water in order to pay the bills.
Another Rise?
After an increase in inflation looming or to some already here, the general cost of living will increase drastically after the fallout caused by the pandemic.
Additionally, with inevitable demands set to rise again during this year's winter months, the price – as stated above – is set to rise.
Emma Pinchbeck spoke on BBC Radio 4's Today programme: "It's looking pretty serious. This is a system-wide issue. We are asking for the Treasury in the UK to intervene."
Pinchbeck went on to say that just over 20% of a user's bill is established by the suppliers. Whereas a large amount of the bill is policy costs, and many other countries all across Europe have reduced taxes and or VAT.
Charlotte Harris
Hotpoint dishwashers are known to be reliable appliances. However, when they do break down, it can be tricky to troubleshoot the problem. This article will go over some of the most common Hotpoint dishwasher error codes and what they mean.
Charlotte Harris
LG is a well-respected brand in the world of home appliances, and their washing machines are no exception. In this article, we will delve into the world of LG washing machines and how to troubleshoot and fix common issues that may arise.
Charlotte Harris
Samsung washing machines are a popular choice for households around the world. This article will explore some of the most common Samsung washing machine error codes and their possible causes, as well as provide some tips on how to resolve these issues.